---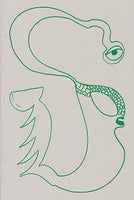 Rush Print 003 Chop Chop Workshop
Chen, Kuan-Ting + Helena Hesselink + Kasper Quaink
"Chop-Chop!
Quick Quick!
Hop-Hop!
 Hurry up, it's time for a new workshop.
 530 Type Club — a type playground, a student-initiated collective, a bunch of nerdy type lovers who meet up and discuss about type design regularly.
 Every Wednesday, we come together to make, create, talk, discuss, and explore what are the possibilities of type. With the same interest, but diverse styles, outlooks on life, and work, we come together to learn from each other and most importantly to have fun.
 You're holding in your hand the Rush Print 003: Chop-Chop Workshop, the 4th edition of the annual publication from the Graphic Design Arnhem. Being briefed as a 'Typographical Workbook,' in this edition, we focus on the intersection of collectivity and typography, which we believe is essential to discuss with our peers, professionals, alumni, and fellow collective in the department.
 The book is not only an archive of 530 but also a extensive workshop for the reader to engaged with."
 Made by three final year students from Graphic Design Arnhem with a passion for typography and collaborative, interdisciplinary practice. This issue of Rush Print features conversations between the authors and their peers, documentation from their practice and, of course, plenty of type. With an introduction by Maaike van Neck.
Text in English, stapled with cover, 25 x 17 cm, 90 not numbered pages, ed/175, Arnhem 2023
ISBN: 978-832640-3-5